We currently support 210 x 148mm postcards. We'll have more coming soon. The bleed and trim dimensions are as specified below.
If you're working with a designer send this to them and they'll know what to do with it.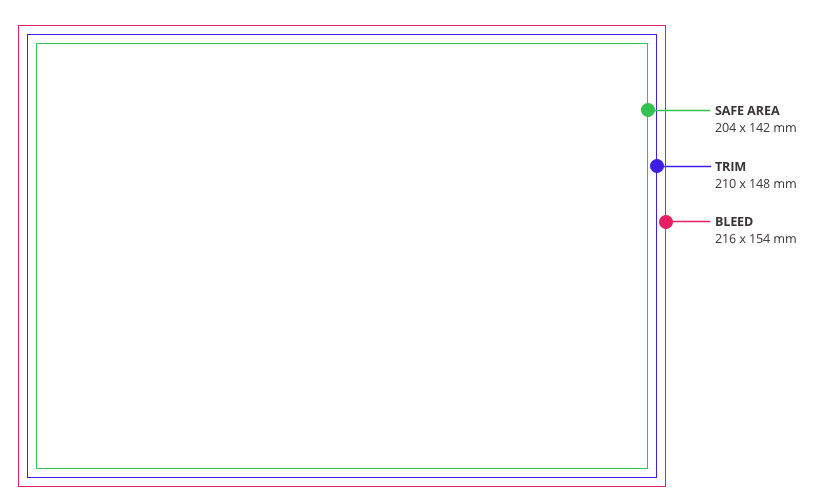 Check here to learn how to make the most of your campaign.